Today's Elegantine edition comes to you direct from Caesar's Palace! J steps out in style, excited that she got free entry to the legendary PURE club. She was also a bit embarrassed because everyone was looking at her strangely whilst she was making these poses in the casino. Enjoy her hard labor, please!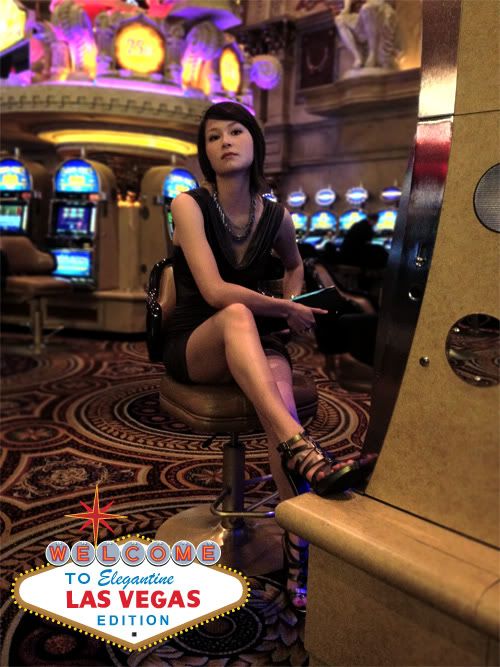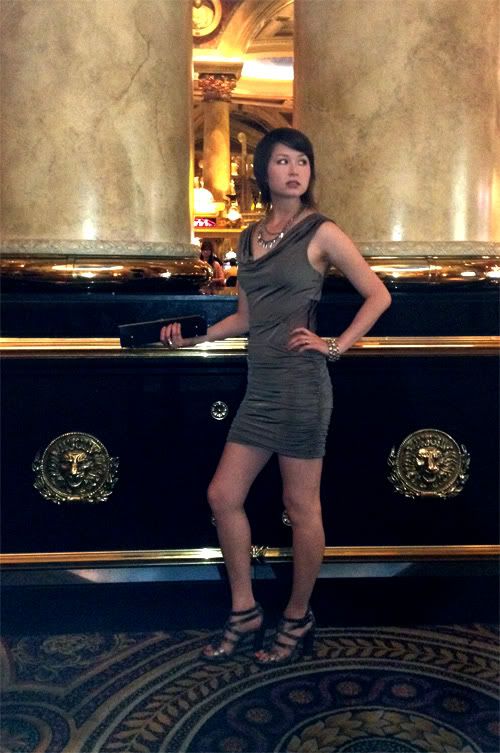 Dress: Forever 21 (similar one
here
.)
[J got it for $10 because it had some damage. But after some simple sewing up, ta-da! Good as new.]
Heels: Vera Wang. Jewelry: Forever 21 &
Sam Moon
.